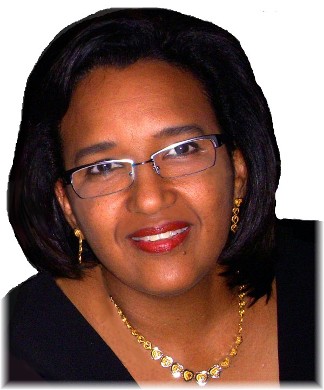 LILIAN MOREEN PICKERING
Zij werd bekend toen ze in de jaren zeventig
van de twintigste eeuw als zangeres furore
maakte op gospel concertpodia. Ze was toen
nog een tiener, maar werd een veel ge-
vraagde gastzangeres in verschillende ge-
meenten en bij allerhande evangelische
evenementen.

Nadat zij in 1981 een jaar lang training had
genoten aan de Rhema Bible Training
Center in de Verenigde Staten van America
kwam zij terug naar Suriname en begon
naast het zingen, o.a. in de formatie
"Daughters of Abraham", ook Bijbelstudies
te verzorgen, die velen als verhelderend
hebben ervaren.
In 2006 richtte zij de Kerkipasi website op
ten behoeve van alle evangelische kerken
in Suriname. De copij schreef zij zelf en zij
is de webminister van de site.
Lilian bracht in 2009 haar eerste boek uit,
God's Woman Unveiled, een Engelstalige exposť van Spreuken 31, die in 2010 de derde prijs won in de categorie Bijbelstudies van de Christian Choice Book Awards, uitgeloofd door XULON Press in de Verenigde Staten van Amerika.
Momenteel houdt zij zich bezig met het beschrijven van de geschiedenis van de Pinksterbeweging in Suriname. Enkele artikelen die zij daarover geschreven heeft, zijn hier op de site te lezen.
IN ENGLISH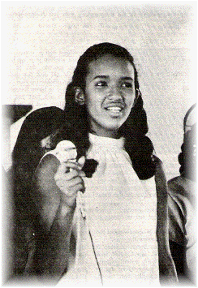 Lilian was born in Nickerie, the most western District of the
Republic of Suriname. While she was still a little child, the people
around her noticed that she could draw and sing well.
Lilian Moreen Pickering became known as a Christian singer in
the seventies of the twentieth century. Though she was still a
teenager, she was in high demand as a guest singer in churches,
at gospel concerts, and at various evangelical events.
In 1981, after a year of ministerial training at the Rhema Bible
Training Center in the United States of America, she returned to
Suriname, and besides singing -Lilian was one of the lead-singers
of the ladies quartet "Daughters of Abraham", began to teach
Bible studies, which many have experienced as enlightening.
Lilian ministered in several countries beside Suriname.
She married the widowed businessman, John Neede, and
together they lived a few years abroad.

Back home in Suriname, Lilian started working behind the scenes. She is the visionary and web minister of the Kerkipasi website to serve all evangelical churches in Suriname.
Lilian published her first book with XULON Press in 2009; God's Woman Unveiled is an exposť of Proverbs 31, which won third prize in the Bible studies category, of XULON's Christian Choice Book Awards 2010.
Currently, she is involved in describing the history of Pentecostalism in Suriname. Some of the articles she wrote (in Dutch), are posted here on the site.
(Back) to God's Woman Unveiled